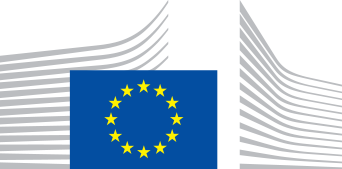 European Commission has just announced on 12th January, 2017 calls for proposal for promotion of agricultural products both for simple and multi programmes. Two calls for proposals on "Information provision and promotion measures concerning agricultural products implemented in the internal market and in third countries in accordance with Regulation (EU) N°1144/2014" have been published with submission deadline of 20 April 2017.
Grants value:
The 2017 calls for proposals published open a new round of competition for co-financed multiannual campaigns implemented on the internal market and in third countries. EUR 128.5 million is available under the published calls, with co-financing rates ranging from 70% to 85%. Last year, bids for agri-food promotion programmes exceeded the available budget by around four times.
Speaking today, the EU Commissioner for Agriculture and Rural Development Phil Hogan said: "The 2016 round of calls has shown that the reformed promotion policy succeeded in opening the doors to new applicants as almost 50% of those programmes which received funding were submitted by applicants who have never benefited from promotion funding in the past. They have also allowed for higher than ever diversification in terms of the number of third countries covered. This year's calls keep the emphasis on promotion outside the EU, while providing for increased funding of "multi" programmes."
The calls for proposals set out the details of the objectives, criteria, financial provisions, timetable and procedure for the submission of proposals.
Types of calls for proposals:
a call for proposals for "simple" programmes, to be submitted by one or more organisations in the same Member State, with the budget amounting to EUR 85.5 million.
The call details the priorities for promotion campaigns in the internal and external markets. For external markets, it notably targets a selected list of third countries where there is the highest potential for growth.
a call for proposals for "multi" programmes that come from organisations in more than one Member State or one or more European organisation, to which EUR 43 million has been allocated.
It comprises three priorities for promotion campaigns in the internal and external markets. The priority dedicated to increasing the awareness of sustainable agriculture and the role of agriculture for climate action is oriented towards the internal market while the other two priorities envisage funding for information on EU quality schemes and highlighting the specific features of EU agri-food products and methods.
Application:
Applications should be submitted to the Commission by 20 April 2017 via the dedicated electronic portal.The Commission will then evaluate the applications and decide in autumn which projects to accept.
Information day:
In order to present the new calls for proposals, the Commission is organising an Information Day in Brussels on 31 January 2017, which is open to all potential beneficiaries, advertising agencies as potential implementing bodies, and national authorities. The Info day will notably focus on providing guidance on the preparation of proposals and presentation of success stories from past co-financed programmes. A networking session will also take place to facilitate creation of multi country proposals.
Picture credit: European Commission